Let's just forget about what you're supposed to want from a woman for the moment and talk about what you REALLY want.
It's a tough world out there and every day you compete for your place in it with both men and women toe-to-toe. And after work the women you know are likely to be just as competitive. They fight for what is theirs and in the process they tend to lose that soft, yielding desire to please a man just the way he needs and in every way he needs, that you may remember from an earlier era.
Perhaps you recall a movie called The Stepford Wives about a town where men turned their spouses into literal living dolls – always perfect in their appearance, impeccable in their manners and, above all, completely devoted to being what their men wanted them to be.
That was a fantasy, of course, and not necessarily a way you might want to live with a mate in real life. But wouldn't it be nice to call a truce in the war between the sexes for a time and experience the kind of flawless feminine attention you crave and deserve?
You might not desire a Stepford wife or the Stepford life, but the lure of the Stepford experience still beckons and I'm here to provide just that.
I was raised to be a TRUE Southern Lady. Maybe I'm a little old-fashioned but hospitality, kindness and grace are still elements that define a lady for me. They are the outward signs of the kind of Tender, considerate, sweet and genuinely caring person a woman wants to be for a man. When I am with a Gentleman my whole world revolves around making him happy, fulfilling his needs and desires. I'm not satisfied until I'm sure he is.
It's my pleasure to offer what I call "The Stepford Experience" as a time of refuge from the demands of the outside world. This is the delightful gift I was born and raised to provide.
Like all the legal sex workers, I'm here to serve your needs and desires. We all hold your satisfaction near and dear to our hearts, however unique each of us may be. We all have our ways of making a man feel appreciated and leave our company happy.
In my particular case, pleasing a guest and fulfilling his desires is hardwired into my DNA. I really do not know any other way to be. That's why I call what I offer The Stepford Experience. I am made to be a perfect companion at the time when you need nothing less.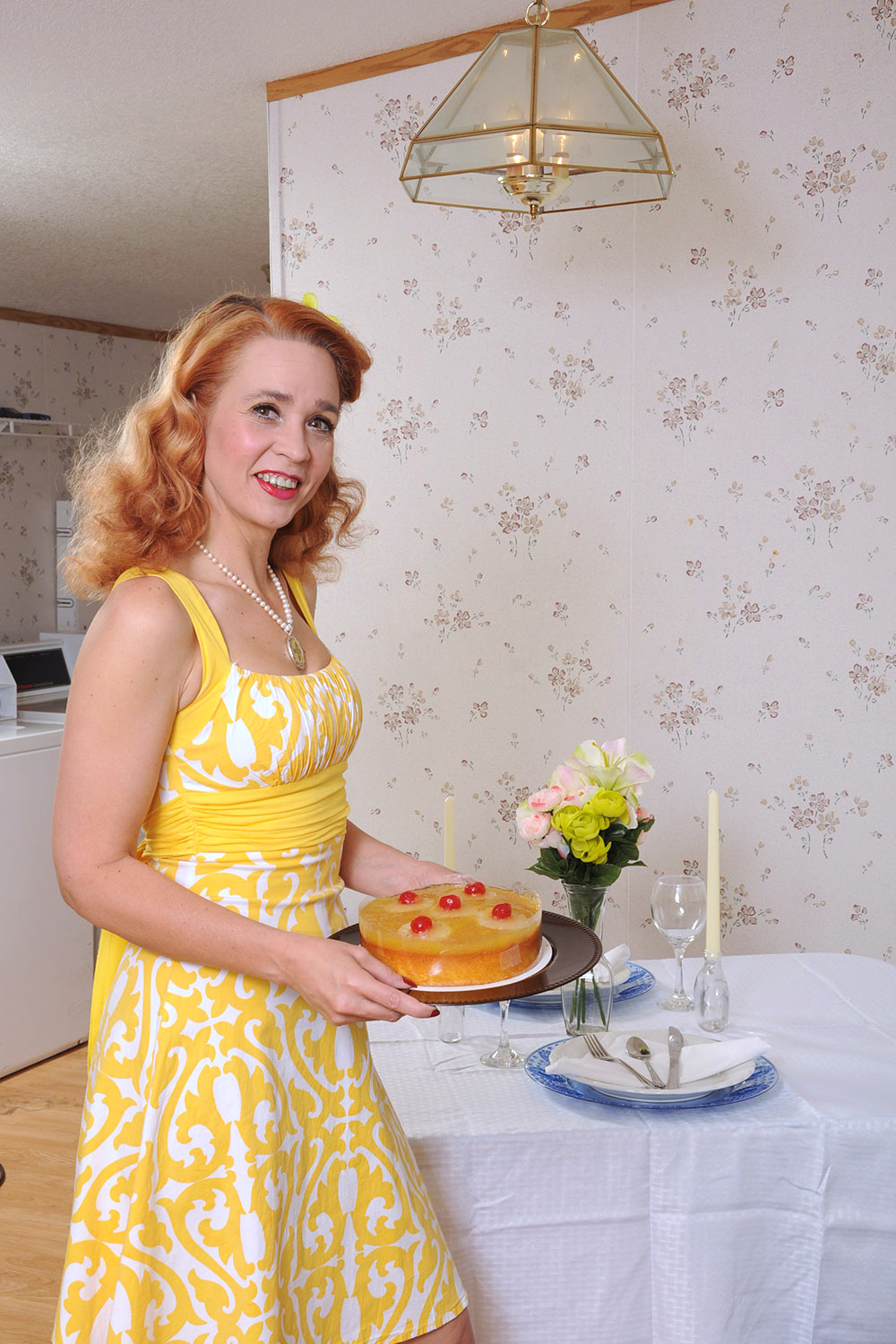 Just imagine with me for a moment:
It has been long day. Work was hard, your boss a fool, your coworkers dull and useless. The weight was all on you and no one seemed to care, much less appreciate, the effort you invested. With heavy steps, you come to our door.
I'll be there waiting, wearing an apron and a smile, nothing else. I'll bring you in, sit you down and take off your shoes, replacing them with comfortable slippers. Would you like a drink? Coffee? Tea? Whiskey or beer? Maybe a cocktail? I'll serve it to you with a graceful dip of the hip and a sparkle in my eye.
You take your first sips as I gently rub your feet. I listen for your sigh of relief. I do love to see a man smile, as I help him unload the weight of the world. You notice the delicious aroma wafting from the kitchen.
"You never called to tell me what you'd prefer, so I hope you like your steak medium rare, with roasted potatoes and garlic-sautéed asparagus tips."
I run my hand up your leg, giving you a playful squeeze as I slide my body alongside yours. "We'll talk about dessert later."
I kiss you, soft and wet. With a wink, I glide away, taking my time to offer you a pleasing view of my sleek, long-legged physique.
I pause by the table, from which a napkin has conveniently slid to the floor.
"Oh, that's not supposed to be on the floor!"
I bend at the waist to get it, providing you with ample time to admire my smooth, firm backside. I smile over my shoulder and crinkle my little nose:
"You just relax. I'll take care of everything." Then I disappear into the kitchen.
Many of our guests come to our Ranches expecting am impersonal and business-like atmosphere. But to me this is home and I take pride in being a very special kind of homemaker. It gives me great satisfaction to make you feel a king among men, special and important like a king, dear to my heart. Being at your service is the very thing for which I am made.
Unlike the ladies you meet out in the world, we have the time to give you the attention you deserve. We're not worried about tomorrow's to-do list that looks like a codex from the medieval ages. Pleasing you is what we do and we do it very well. You will not be burdened with our complaints or rushed through so we can get on to our next destination.
I can and will make the hurried pace of daily life give way to the graciousness of an earlier era to which my upbringing suits me well.
Too often my guests tell me that no one listens to them or hears what they say. They don't feel important or appreciated. To my sisters and me, you are all that. Our goal is to be your Perfect Companion. We are here to be of comfort. Remember those traits of Southern Ladies or Stepford Gals: hospitality, kindness and grace, consideration, sweetness and caring. That's the kind of hospitality you can expect here every single time.
Where can you relax and enjoy The Stepford Experience?
Truly anywhere in the state of Nevada. The "business" end of all of this has to be taken care of at the Ranch, but thereafter we can go anywhere your heart desires in this great state we call home. Just as if you were a Stepford husband, you will have the perfect companion on your arm in public and just as you want her in private.
All my sisters are unique ladies with special delights to offer. Each will have her own kind of appeal to bring to your time with her.
I am the Quintessential Lady or Stepford Girl as you wish me to be. You will always see me smile when I make you smile a smile. You will feel my delight at being with you every moment we're together. And unlike the fictional Stepford Wife, I am real, human, soft and warm.
Feel free to comtact me here using the contact page or send me an email at sablerenae@sagebrushranch.com